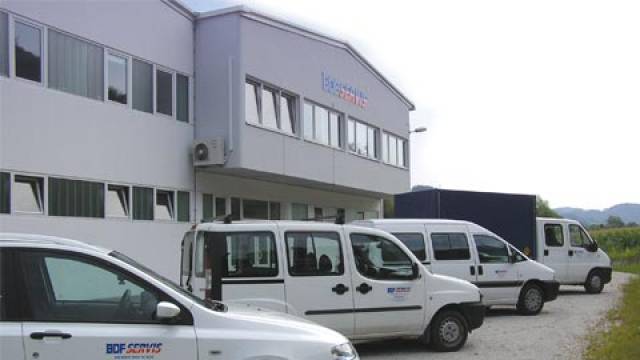 BDF SERVIS D.O.O.: continuous growth and expansion dedicated to support and assistance
BDF Servis, part of the BDF Industries Group, established in 2002, is based in Hum na Sutli, Croatia.
The company was founded to provide support and assistance for all the necessities of glass machinery users. Supplied activities can satisfy even the most specialist requirements: BDF Servis staff is made up of about 50 experienced technicians and engineers, with direct and long-term experience in the field. Their know-how has grown and strengthened thanks to cooperation in the Technical Service and Maintenance Department of "Vetropack Straža" glass factory, a customer partner of BDF Industries.

Continuously updated
Through continuous technical enhancement courses BDF Servis team is constantly updated in order to accomplish any kind of maintenance work in 'hot end' areas; moreover the staff is kept updated with foreign language lessons, in order to provide the best communicational assistance to the people in the glass factory.
BDF Servis activities assist customers in each and every phase of glass machinery working lives, from start up assistance, to preventive maintenance, after sales service, audit, overhauling, providing quick technical responses for all needs, anywhere in the world.

Standard and specialized services
Standard activities on IS machines proposed to BDF Industries' final customers are:
• IS machine installation in supervision activities and in turnkey projects;
• assistance in start up on new BDF machines;
• section frame replacement;
• over...
expand


Download full article in PDF