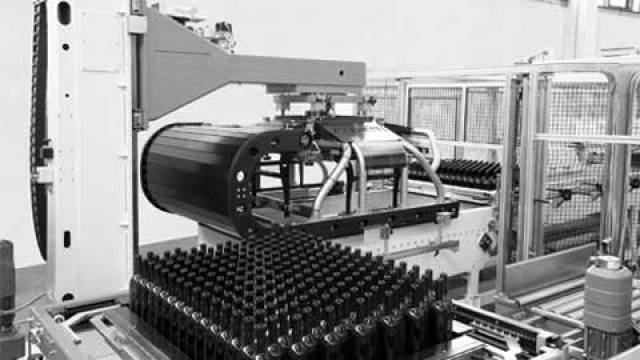 Zecchetti, research, development and business ethics made in Italy
Years of tradition, experience and research are an essential part of the training of people operating in this area, hence the critical importance of the contribution of each and every single person of the company, employees, workers and managers alike.
People working in Zecchetti are striving to improve their products constantly, making them more efficient and easier to use but also with better safety conditions.
This spirit permeates all company activities; design development, production, sales, and is accompanied by a corporate ethic that goes beyond mere compliance with the procedures (not always sufficient) but includes a personal attitude that leads to always do something more, creating in this way better value for their clients.
An example of the advanced level of research aimed at improving efficiency is shown in the system described below.
Work is always In Progress
In fact, Zecchetti has set up a couple of areas in its facilities where new machines and new groups are installed and duly tested non-stop.
This also gives Zecchetti customers the opportunity to test any new or difficult equipment before buying it. Another application continuously evolving is the ZSA (Zecchetti Supervision Application), developed by Zecchetti software engineers that allows for the management and supervision, even remotely, of the installations, through a user-friendly touch screen.
The functions of this application are many and in costant development.
The most recently implemented task is...
expand


Download full article in PDF