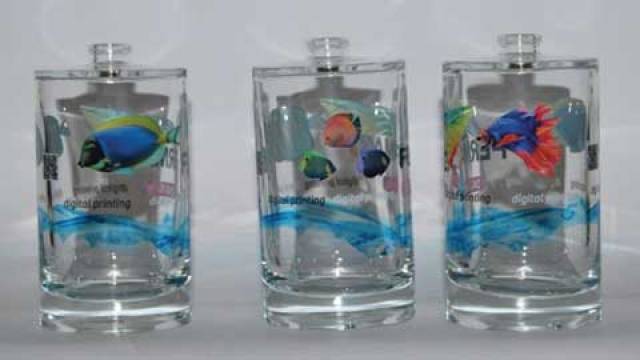 Fermac: leading the sector in hollow glass screen printing machinery
The company and its products
Fermac, founded in 1993, designs, constructs and installs plants for the decoration of hollow glass items. The company has highly specialized personnel and can count on extremely sophisticated design, R&D and installation of plants for hollow glass decoration.
Company philosophy puts its clients and their needs at the forefront. The best guarantee of success depends on the type of relationship with clients, which is in the case of Fermac, based on long-term collaboration and total clarity, regarding both technical and commercial aspects.
Fermac's production range includes semi-automatic and fully-automatic machines for the screen printing of tumblers, bottles, jugs, cups, vases, ash-trays, perfume flacconage, etc., with up to eight colours.

Screen printing leader
In just a few years, Fermac has reached an important position in the market of screen printing machinery, and has become leader in the sector dedicated to machinery for high-precision, medium/high speed production. This market position has been made possible thanks to the high technology of its products and to the company philosophy that has always placed its clients and their needs in first place.
Fermac's considerable flexi-bility guarantees extremely reduced feedback and intervention timing. The company carries out its activities above all abroad, where it sells 90 per cent of its products to over 250 clients in 52 different countries. All clients are supported by Fermac's post-sales servi...
expand


Download full article in PDF