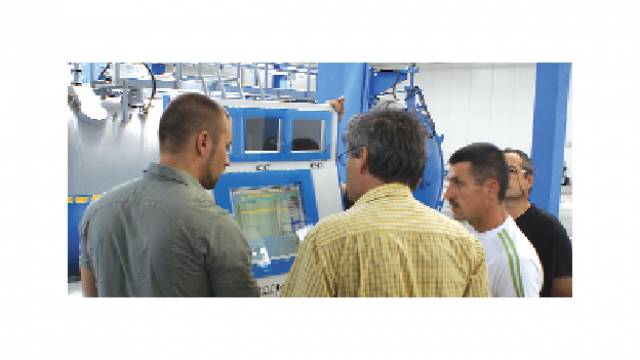 Training clients' TFA3 Evolution furnace operators
Repeatability issues are a source of internal, but also external waste cost and extended changeover times. To my experience, overlimit process variation is present in serial bending production surprisingly often. Serial bending furnace production of passenger vehicle windshields with mixed loading poses challenges as quality requirements are more stringent in all aspects. Modern equipment allows effective assistance by automation to maintain process repeatability, but correct set-up requires understanding of the process and of all furnace parameter functions. In fact the key challenge typically relates to the furnace automation that allows flexibility, which can be misleading and therefore taken overlimit, causing complications. Repeatability is area where I have witnessed a great deal of room for improvement. In my opinion each operator and personnel working with the furnace should have a perfect understanding of the principles of the process and cause-and-effect relationships. When the furnace corrective but routine actions are carried out by persons without the required understanding of the process, the conditions start to rapidly deteriorate. In this article I will introduce how to control process repeatability.

Serial bending furnace process characteristic
Serial bending furnaces suitable for mixed production are commercially available in different sizes, design and automation levels. The dominating design is a furnace with two-level design where the upper level is the...
expand