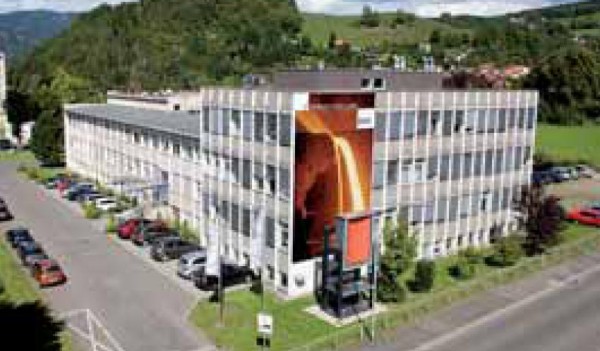 RHI: 50 Years of Refractory research in Leoben/Austria
ABOUT RHI
RHI is the world market and technology leader in high-grade ceramic refractory products and services and is based in Vienna, Austria. The Group employs about 7,300 people worldwide at 31 production sites and approximately 70 sales offices. In the first half of 2010, RHI reported revenues of EUR 741 million (financial year 2009: EUR 1.2 billion). The RHI share is listed as a member of the ATX on the Prime Market of the Vienna Stock Exchange.

HUNDREDS OF REFRACTORY INNOVATIONS AND PATENTS
Refractories innovations for the basic industries have been developed at the Technology Center of RHI AG in Leoben for 50 years. In 1960 the centre was officially presented to the public as a research institute of what was then Veitscher Magnesitwerke. The initial team consisted of 42 people. Leoben was chosen because of its central location and close proximity to the plants in Trieben, Veitsch and Breitenau, but also because it is situated close to the University of Leoben and the steel industry.
Previously the three plants had operated their own laboratories.

RESEARCHERS FROM MORE THAN 10 COUNTRIES
Today RHI is the global technology leader with 31 production sites on four continents and has concentrated its worldwide research and development activities in Leoben. More than 150 employees continuously work on the research and further development of existing refractory products and raw materials in state-of-the-art industrial laboratories and test facilities. RHI invests roughly EUR 20...
expand