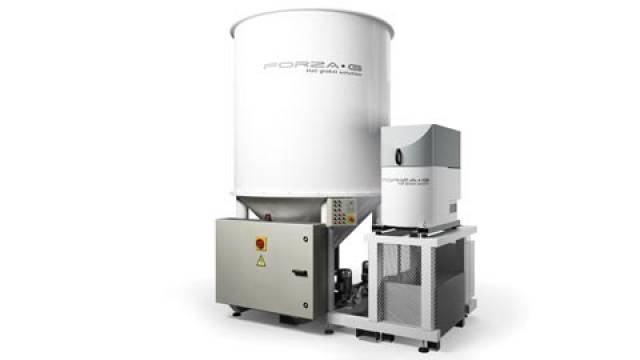 Forza G®: the highest standards of centrifugation technology
Since 1998, Forza G® has been an innovator in environmental products and fluid management services. With its two-step centrifugation-purification technology the company has proven results in the most demanding situations throughout a wide range of industrial, commercial and institutional applications. Forza G® began as a distributor of filtration products beco ming, over time, the largest European distributor and installer of centrifuges in glass industry.
Over the years, the company identified the strengths and weaknesses in that centrifuge, combining client challenges and their requirements concerning filtration and maintenance of process fluids. Company engineers took that information and designed a new centrifuge that eliminated the mechanical complexity to make it stronger and more efficient. The new design has been successfully tested in the most demanding applications, with over 400 installations in 40 countries through-
out the world.

Providing total water recyclability
With its 10 basic models, ranging from semi- to completely automatic systems, and considerable experience in custom-made projects, Forza G® can now offer solutions ranging from single stand-alone machines with capacity of from m³/h 6 (800 Gal/H) to m³/h 360 (95000 Gal/H), and has manufactured hundreds of wastewater purification systems coming from grinding machines.
Forza G® offers systems with two distinct levels of purification: centrifuge systems that can obtain purification quality of 5 microns, up...
expand


Download full article in PDF