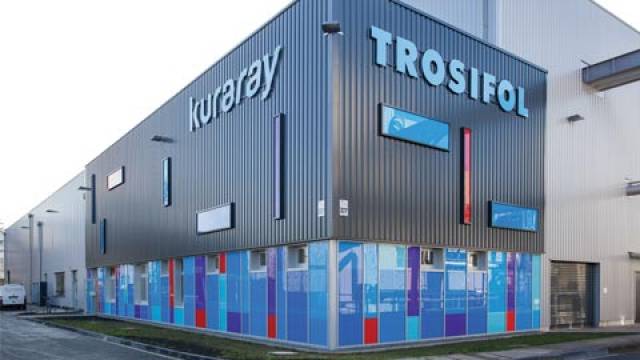 Trosifol and SentryGlas join forces
Clients and visitors to the Kuraray stand at glasstec were met with a really pleasant and inviting area to discuss in, and where they were presented with the recent developments following the takeover of DuPont's Glass Laminating Solutions (GLS) division.
Glass-Technology International was invited to a press meeting with the new Marketing Manager Christoph Troska, spoke about how work is now focussed on maintaining close relationships with local markets, while also being more specific too.
"'Best of Both' is the motto that Kuraray is communicating to customers at the fair. "By this we mean the best of both worlds," says Troska. "We are now in the unique position of being able to offer our customers not only our comprehensive PVB product range, but established ionomer technology as well."
During the meeting, Kuraray Managing Director Matthias Gutweiler affirmed: "We are convinced that this pooling of resources will enable us to serve our customers even better – with the Best of Both worlds. In the integration process, we wish to closely involve all our customers and employees."
And to be sure that the takeover will bring good results, Kuraray is continue to invest heavily in R&D, with also be a stronger focus on automotive glass applications, and accelerating innovation in this field.

Takeover of DuPont's GLS business
On 1 June this year, Kuraray officially took over the Glass Laminating Solutions (GLS) segment of US DuPont Packaging & Industrial Polymers. T...
expand


Download full article in PDF