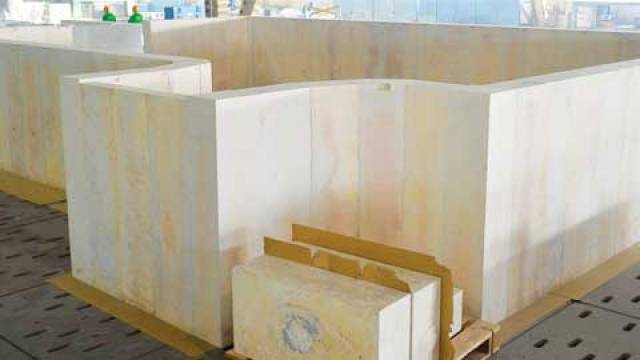 Fused cast refractories: science or craft?
In the age of 'virtual' techno-logy, when processes, including manufacturing, seem to be predictable to the point where optimization of process variables (and introduction of new ones) can be reliably performed through computerized models, it is rather surprising having to admit that some manufacturing technology is not, in the age of communications and social media, completely under the reassuring control of 'science & technology'.
While refractories in general are among the oldest materials handled by mankind, and one of the most ubiquitous materials that supported the Metal Ages of men, it is to be said that in only less than a couple of centuries the production of refractories has switched from empiric practice to a complex and branched field of science.
While sinter refractory materials, produced through a range of different forming and firing techniques, have been studied and understood enough to be able to predict, with a reasonable margin of error, the behaviour of a given refractory under operational conditions, there is an area where the large amount of independent and connected variables and the technical difficulty of collecting (measuring) some of them has, so far, been a challenge that several have faced but none have completely defeated.

Odd combinations
Well in the middle of this area, fused-cast represent a peculiar combination of refractory science and foundry practice, transferred into a field of temperatures where most of the traditional foundry rul...
expand


Download full article in PDF